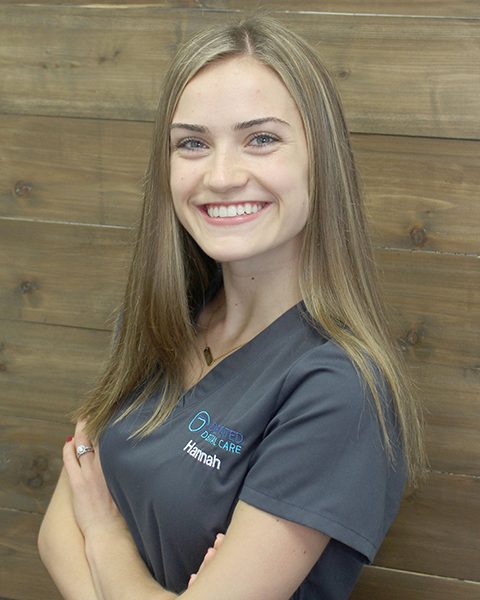 HANNAH
Start date: March 2017.
Why I like working here?
All the staff are so friendly and make you feel right at home! I also love how well-rounded the office is with all the various procedures we perform! Work here is never boring!
Favourite way to stay active?
In the summer I love to hike and run. In the winter I'll either hit the gym, ski or snowshoe!
Health and nutrition tip?
Drink lots of water! Water helps increase energy and relieves fatigue. Water also promotes weight loss, flushes out toxins, boosts the immune system and more!
Dental health tip?
Flossing cleans 35% of the tooth's surface that can't be reached with a tooth brush!
BOOK YOUR NEXT APPOINTMENT ONLINE
Request an appointment online when it's convenient for you!