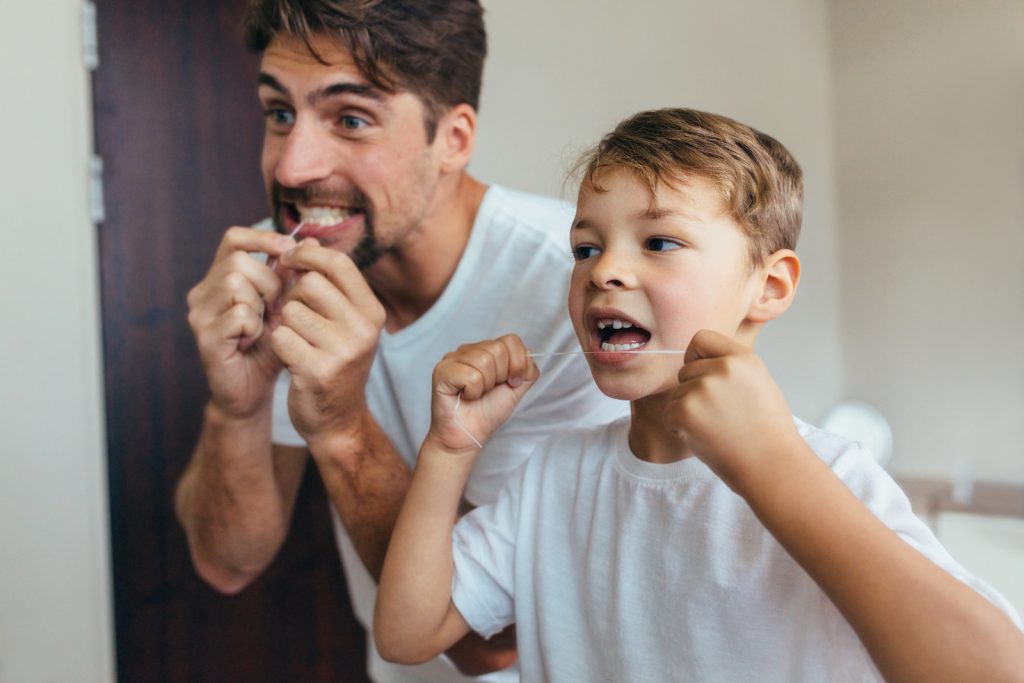 It's never too early to make brushing and flossing a priority for your children. It is recommended to start a dental care routine before the first tooth erupts. Encouraging your children to brush their teeth twice a day can be challenging, but a little creativity can help establish a long term oral hygiene routine.
Here are a few ways you can help get your children to brush their teeth:
1. Be a role model
Children will mimic what their parents do. It's important to show your child how you prioritize brushing and flossing. Brushing and flossing together is a great way to set an example.
2. Toothpaste
Sometimes toothpaste can be the biggest deterrent for children. If this is an issue, let your child brush their teeth with a wet tooth brush. This isn't as effective as toothpaste, so it's important to slowly work your way back to toothpaste.
3. Have a reward system
Creating a star system may be an effective way to encourage your child to brush. Having earned a certain number of stars or stickers could qualify them for a prize of your choice.
4. Take them shopping
To get your child excited about brushing, allow them to choose their own toothbrush. By allowing them to make the choice, they may find a product that has a favourite character or theme they like.
Want to learn more about keeping your kid's teeth clean? Schedule an appointment with us today if it's time for your kid's check up!