Invisalign vs Braces
What's the difference between invisalign vs braces? Well, invisalign takes a modern approach to straightening teeth, using a series of custom-made clear aligners created just for you. This differs from traditional braces, which consist of metal brackets bonded to your teeth and connected by a wire and small elastics. Both are designed to straighten your teeth, improve your smile and optimize your oral health. Straighter teeth prevent abnormal tooth wear and are easier to clean, decreasing your risk for gum disease.
Wearing Invisalign clear aligners are a great alternative to traditional braces. Here are six Advantages of Invisalign: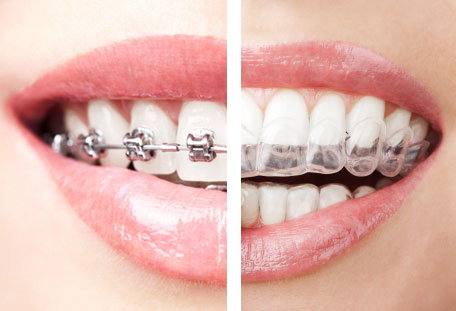 1) Appearance:
Traditional braces are easily noticed as there are metal brackets and wires attached to your teeth. Invisalign are clear aligners, which are virtually invisible. The best part about the whole process is that most people won't even know that you're straightening your teeth.
2) Comfort:
With Invisalign, there is no pain due to broken brackets or sharp wires poking your cheek. You'll achieve a great smile with little interference in your daily life.
3) Convenience:
Patients who choose Invisalign will have less frequent visits to the dentist. Traditional braces require regular visits for changing wires and bonding brackets when they fall off. Invisalign frees up your busy schedule with office visits only every 4 to 6 weeks.
4) Eat your favourite foods:
With traditional braces, you may have difficulty eating certain foods that have a tendency to get stuck in your braces. With Invisalign you are able to eat all of your favourite foods without worrying. Simply remove your trays before each meal and place back on after brushing and flossing.
5) Removable at any time:
Unlike braces that cannot be removed after they have been bonded, Invisalign aligners can be removed without compromising your treatment. This is a great advantage when you are attending a social event. Since they are removable, brushing and flossing is also easier and more effective.
6) See the Results Along the way:
Without brackets and wires in the way, it is easier to see the results at every stage of treatment. Your individual treatment plan is designed using computer software that allows us to show you what to expect each step of the way.
Wondering if invisalign is an ideal option for you? Schedule a consultation with our dentist today.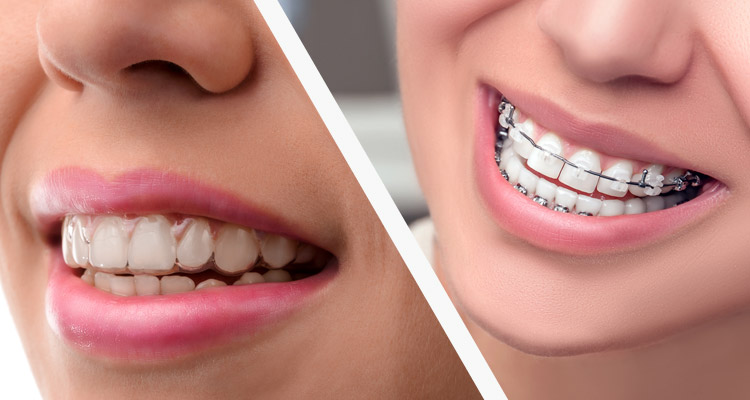 CONTACT US
If you require further information about this or any other service offered by Dedicated Dental Care, please contact us. Our friendly staff would love to answer any questions you may have.