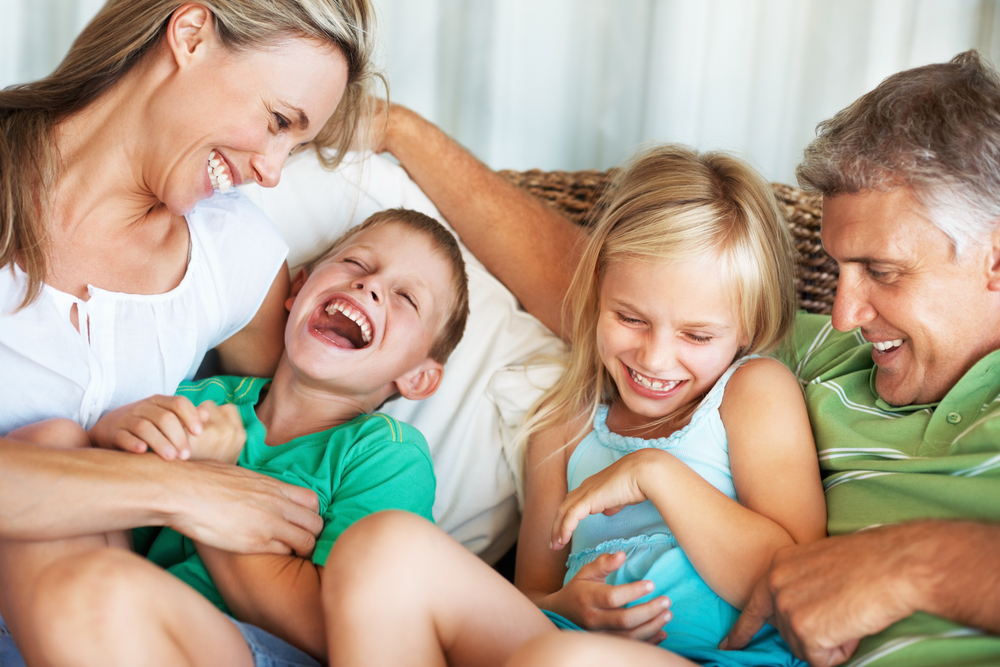 PATIENT INFORMATION
Thank you for choosing our team at Dedicated Dental Care to take care of you and your family. We are proud to have served the residents of Abbotsford and the surrounding areas of the Fraser Valley for over 30 years. We welcome patients of all ages, from infants to seniors, and look forward to caring for you for many years to come.
We are a family practice that is committed to providing high quality dental care in a calm and comfortable environment. Every patient has individual needs and concerns, which is why it is important that each person that comes into our office receives a thorough examination. Through the use of digital x-rays and photographs we are able to provide a comprehensive consultation where we can explain your individualized treatment plan. There are different options available to address each concern and we can explain the benefits of each one to you. Ensuring that you understand the treatment that you are receiving is of the utmost importance to us.
---
What to expect when you visit our office:
Prevention is the best way to avoid oral health concerns such as tooth decay and gum disease. Having a routine dental cleaning and dental exam is the best way to maintain your oral health and your smile. Here is what you can expect during a routine visit.
---
A thorough dental examination
During a dental exam, the dentist will assess your overall oral health and hygiene. We will then examine your teeth for signs of decay, as well as your gums for bone disease. When you come in for an exam we take low dose x-rays and high resolution intraoral pictures to show you what is happening inside of your mouth. We take a look at each tooth individually for localized concerns, as well as your teeth as a functioning unit to assess the way your teeth and jaws come together. It is important to us that we assess the way your teeth come together and the state of the muscles that are used to function. When there are bite discrepancies or muscle overuse then simple treatment can provide significant relief from pain and discomfort. When needed, we will take impressions of your teeth so that we can continue to work on the best treatment plan for you after you leave. When you require comprehensive treatment, we will invite you back to our office to discuss our findings and final treatment plan options. For more complex issues we have invested in a 3D CBCT x-ray machine to take 3D radiographic images for procedures such as implants, difficult root canals, mysterious tooth pain or difficult extractions.
A professional cleaning with our hygienist
Regular visits with a dental hygienist will ensure that your teeth and gums stay healthy for a long time. Over time bacteria can adhere to your tooth and gums; furthermore, over time the bacteria hardens into a rock like substance that cannot be removed with a toothbrush. During your hygiene appointment with our dental hygienist you will receive a cleaning as well as oral hygiene instructions. In addition to using hand scalers, our hygienist may use an ultrasonic device to loosen plaque and tarter build up. Our ultrasonic machines are the gentlest on the market and also have a digital display so that we can ensure you have the same intensity of vibration at each visit. Also, we will assess your brushing and flossing techniques in order to provide you with suggestions for improvement if needed. For most individuals a cleaning is recommended every 6 months, but your frequency can be different depending on your situation and risk factors. Both the dentist and hygienist will screen your mouth for oral lesions, such as cancers and abnormalities, when you have cleaning or examination.
Open Communication
We empower our patients through education, awareness and open communication. We believe in open communication regarding each of your options, taking into consideration your individual needs and priorities, so that you are able to make a well informed decision. There are pros and cons related to different options and we will work with you to decide on the best long term solution. The use of digital photographs and x-rays is paramount towards communicating our concerns with you. This allows you to see exactly what we see in your mouth and allows us to better explain our recommendations to you. When necessary, we will take impressions of your teeth and pour up models. This will allow us to show you how your teeth are functioning and if there are concerns, how we can correct your group of teeth as a functional unit.
---
OUR OFFICE POLICIES
OUR COMMITMENT TO YOU
Thank you for giving us the opportunity to provide quality dental care for you and your family. We are committed to providing you exceptional patient care and building long lasting relationships.
INSURANCE
A dental plan is a contract between a patient and their dental plan carrier. We require patients to pay at the time of their treatment and our office will electronically process your claims on your behalf to the insurance provider to reimburse you. It is the patient's responsibility to know what is covered in their plan including any limits to the plan or changes.
CANCELLATION POLICY
We appreciate 48 hours notice if you are unable to keep your appointment. This allows us to schedule an appointment for other patients requiring treatment.